Romans 5:8 But God commendeth his love toward us, in that, while we were yet sinners, Christ died for us.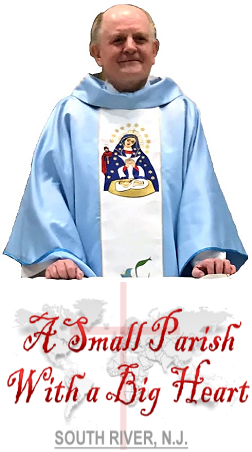 – A message from Fr. John:Dear Friends – thank you for visiting our parish website. You are always warmly invited to visit us in person. May the Lord bless you and may our Mother in Heaven protect you!

Queridos Amigos – gracias por visitar nuestra pagina parroquial de internet. Siempre estan calurosamente invitados a visitarnos personalmente. Que Dios los bendiga y que la Santisima Virgen Maria los tenga en sus manos protectoras!